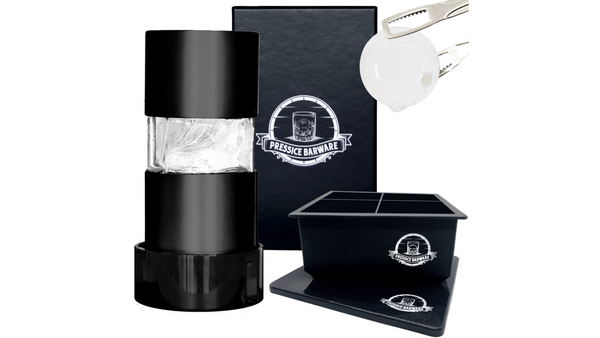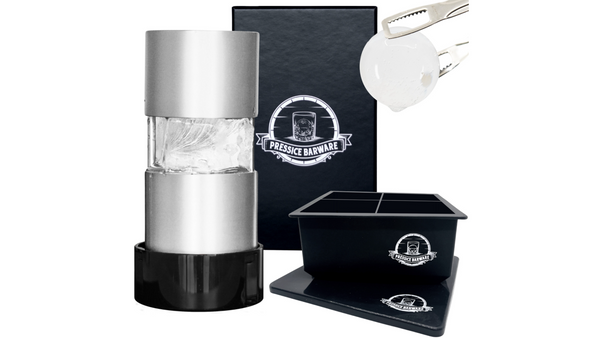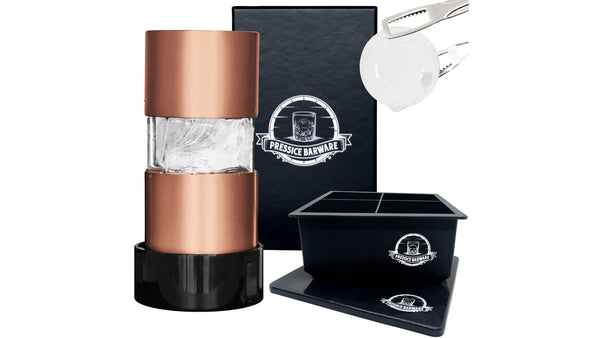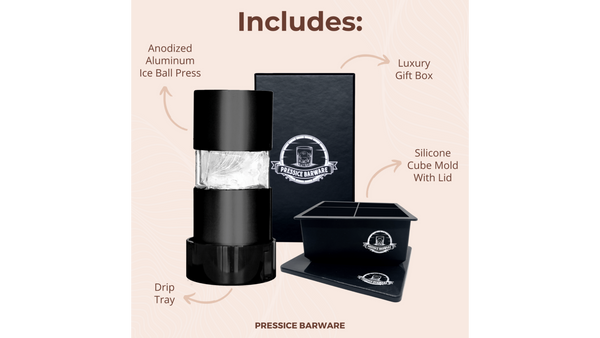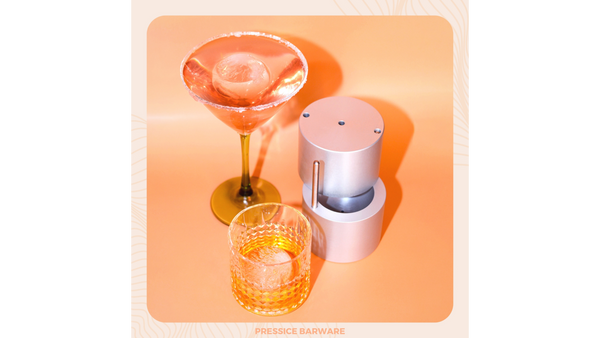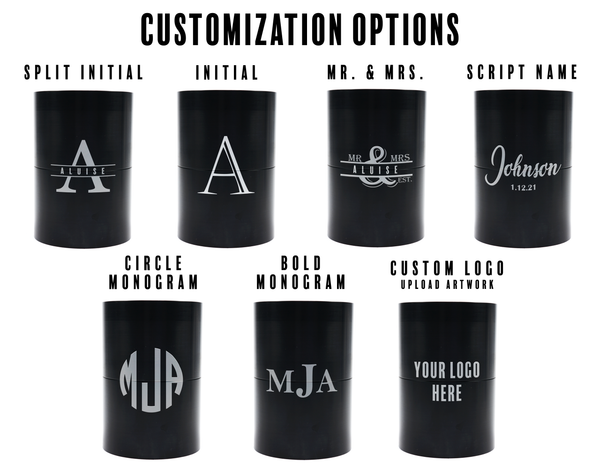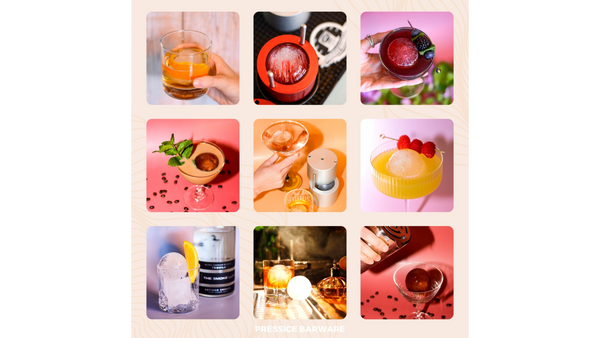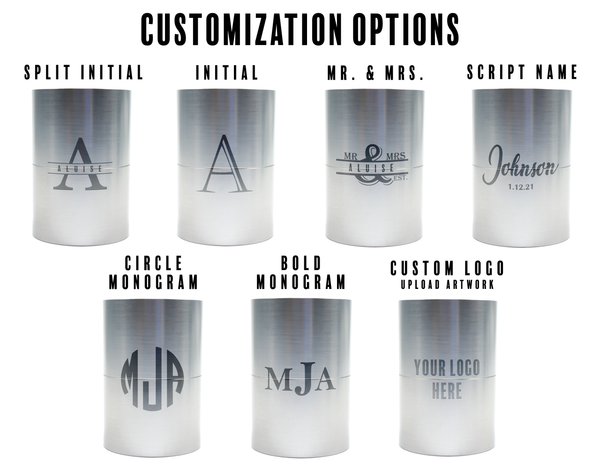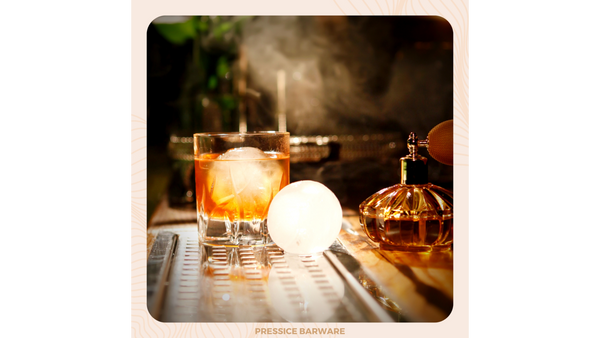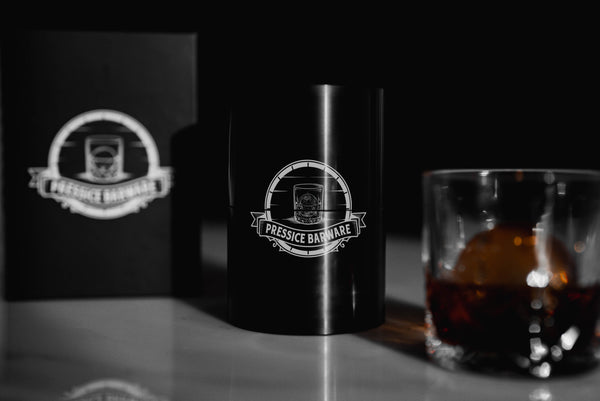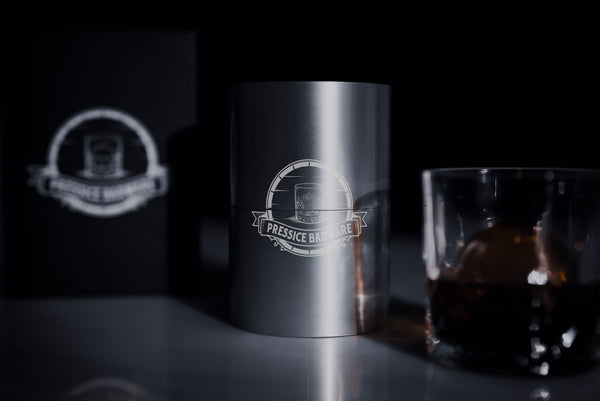 Effortlessly transform an ice cube into a perfectly crafted sphere with the Pressice Barware
TM
 Ice Ball Press. Due to the weight and conduction of the aluminum press, simply placing an ice cube between the upper and lower halves crafts a Pressice 58 
mm
(2.3")
ice
sphere in less than a minute.  A cold drink no longer means a watered-down drink. Let the Pressice Barware Ice Ball Press redefine your drinking experience.
Includes ice ball press, drip tray, gift box, and silicone cube mold.
No Flavor Pollution

Long lasting ice without plastics and silicone polluting your drink.
Unlimited Spheres
Re-heat and repeat with our Ice Ball Press for unlimited spheres.
Perfect Sphere Size
2.3" or 58 mm
Lasting Performance
Premier quality ice press made out of aluminum and anodized for lasting performance.
Great for Gifting
Give the gift of perfect ice! Great for special occasions including weddings, anniversaries, birthdays, Father's Day, bachelor parties, and more.
Custom Engraving
We offer custom laser engraving on all of our ice presses! Choose from a custom template or upload your own design. If you'd like to place a bulk order with custom engraving please contact us for a quote.
Available in a Kit with Accessories!
Our signature ice ball press is also available with accessories in our luxury ice press kit.

Our kit includes an ice press, drip tray, bar mat, stainless steel tongs, two whiskey glasses, two coasters, silicone cube mold, and a pine wood storage box.
Shop Ice Press Kits
Competitive Price
We offer the best price point on the market without sacrificing quality.
Customer Experience
If you have any questions please reach out any time! We're happy to help.

Florida Small Business
We're a passionate team devoted to creating quality barware in St. Pete, FL.